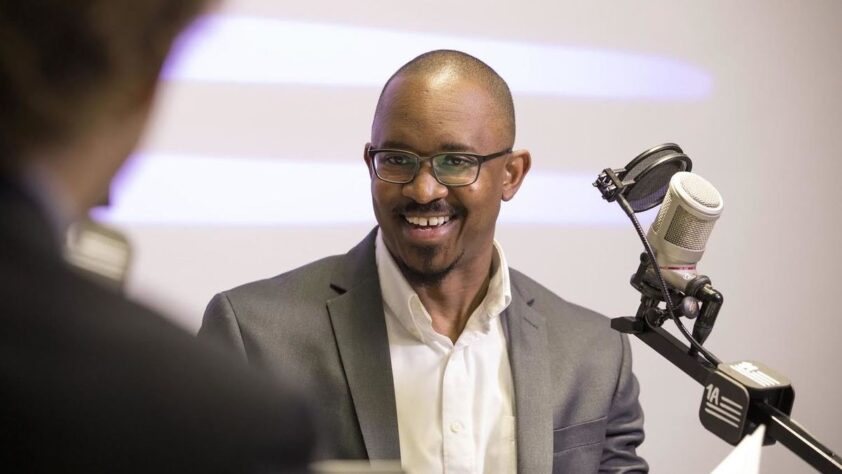 OPEN and NPR's 1A Host Live National Broadcast
Open Partnership Education Network and Aresty Family, in collaboration with WUSF Public Media, The Poynter Institute and the The Community Foundation of Tampa Bay presented a live broadcast of NPR's 1A featuring Aresty Speaker Joshua Johnson. NPR's 1A is one of the most important daily topical review shows in America.
A Florida native, Joshua Johnson is a journalist, public radio innovator and host of the program "1A," prduced by WAMU in Washington D.C. and nationally distributed by NPR. Earlier in his career, he helped launch a unique regional news partnership between Miami's NPR station, WLRN, and The Miami Herald, served for over five years as morning news host for KQED in San Francisco and co-created and hosted the provocative nationwide public radio series, "Truth Be Told."
The community was invited to be a part of the live broadcast on February 11 at The University of South Florida St. Petersburg's University Student Center (USC).
Live broadcast of 1A is brought to you by: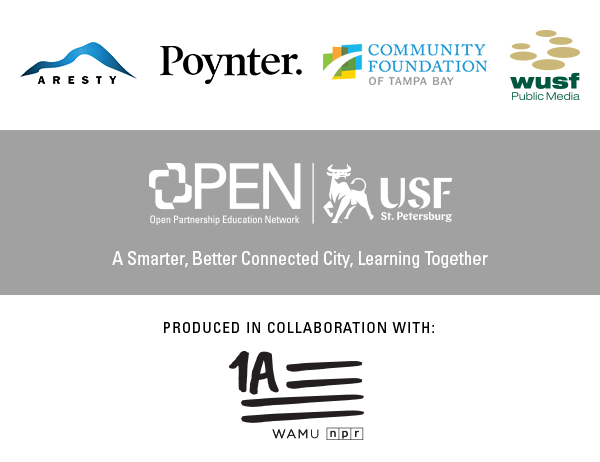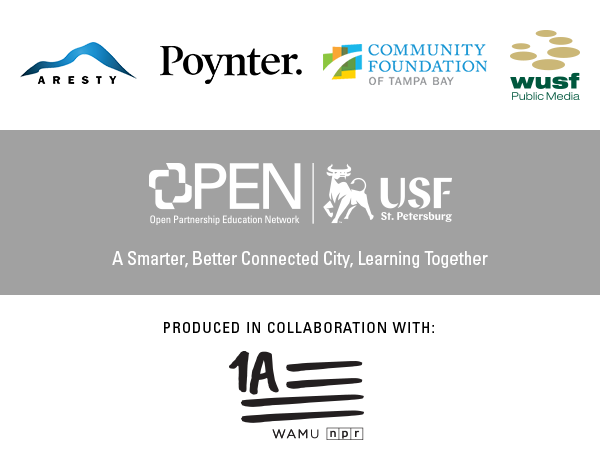 Related Post
Students and community members from throughout the Tampa Bay area had the rare opportunity to receive leadership training from an internatio...
International journalists spoke at USF St. Petersburg last Thursday about the global trend of fake news and the dangers of reporting on the ...
Today, kids are leading the charge for change by taking the government to court. On September 14th, 2019 – one week before the Global ...