More Events By OPEN Partnership Education Network
OPEN Conversation – Hidden No More: International Women in STEM and Business with OPEN World Partnerships
STEM Girls Night In sleepover was held at Goddard Nov 2-3, 2018 including hands-on learning, interactive activities and networking with NASA women in STEM and other related career fields. Event was intended to reivigorate, inspire, and engage high school girls who are not fully engaged in STEM education.
Description
OPEN World Partnerships – creating the "global on-ramp" for St. Pete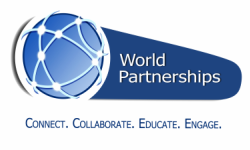 OPEN and World Partnerships welcomes a panel of 8 women leaders from Europe, Latin America, Africa and Asia and hear stories about their work, their countries, and the challenges and opportunities for women in STEM fields around the globe.
"Hidden No More" is the name of the US Department of State's International Visitor Leadership Program (IVLP) special initiatives focused on empowering women leaders worldwide in the STEM fields.
This special initiative was inspired by the movie "Hidden Figures", which tells the story of the unheralded women scientists in the early days of NASA. In the movie, a visionary trio of brilliant African-American women working at NASA served as the brains behind the launch into orbit of astronaut John Glenn, a stunning achievement that turned around the Space Race.
Their story crossed all gender and racial lines and inspired generations of women around the world to seek careers in Science, Technology Engineering and Math (STEM).
OPEN and World Partnerships have joined together to develop new and novel approaches that bring global perspectives to local and regional community engagement. While OPEN provides the "community on-ramp" to engage World Partnerships official international visitors, World Partnerships brings a "global on-ramp" for the OPEN community to engage and connect with the World.
Event is FREE and OPEN to the Public.